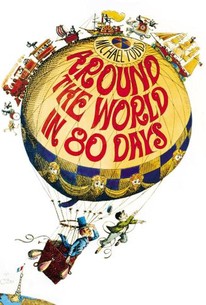 Have you read the book? or possibly watched the movie?
During our growing up years, we watched a tele-series about the journey of Phileas Fogg and Passepartout as they went around the world in only 80 days. This blog post is about another journey... one of 80 years and going strong....
What I'm going to post here is a tribute to another journey.... not of 80 days but of 80 years... if you're ready, let's Begin the Beguine.
It was the month of July 1938 when Howard Hughes did the world tour not in 80 days but in just 91 hours. A few days later, another flyer (Douglas Corrington) took off from NY to California but landed in Ireland.... Both these flyers became famous, thanks to their Pocketful of Dreams.
While US President F.W. Roosevelt was commemorating Peace at Gettysberg, things were very different in Europe... But who cared, it was the time to enjoy the Summertime.
And on a sunny or maybe rainy Friday in July, there was a burst of life in the Pinto family. as they welcomed the newest addition to the family, their second daughter and thanked God by naming her Jeanette (meaning God is Gracious). And I'm sure she Must Have Been A Beautiful Baby.
Growing up, she nurtured her many talents, among them the fantastic sense of music and Fascinating Rhythm.
The clear voice of Ella Fitzgerald and jazz style had a clear influence on this family of music as they included this next song on their
Family Anthem - A-Tisket-A-Tasket. I have wonderful memories of there
Having grown into a lovely lady, she met her man who among things shared the same meaning in the name - John Fernandes. He was and still is her Bei Mir Bist Du Shein. And they further enjoy the love of their four wonderful daughters and their families, including five talented grand-children.
Life was not just about singing and dancing, it had a lot to do with putting on hard work, at home and Punjab National Bank where she gave her many years... Nice Work If You Can Get It.
If you like like that song, you should check out Fred Astaire's
Drum Dance
version of the song.
Over the years, she's kept her love for music alive through her long association with the Holy Name Cathedral choir where she's been one of their main soloists. I remember attending one Maundy Thursday Mass at that church, due to proximity to work... where she sang the solo during the Washing of the Feet... and a little later during the same service was ordained as a Eucharistic Minister in the parish.
In my own experience, I have been fortunate to have this wonderful aunt, who's forever concerned about everyone around her - near or far alike... and never hesitant to reach out a helping hand to anyone in need... no matter what....
Time to wish this wonderful aunt of mine.... a very happy 80.... And many many more....
HAPPY BIRTHDAY
AUNTY JEANETTE
Just for the record.... all the songs on this post are popular songs from 1938... that's just 80 years ago... a time of super jazz and classic big bands...